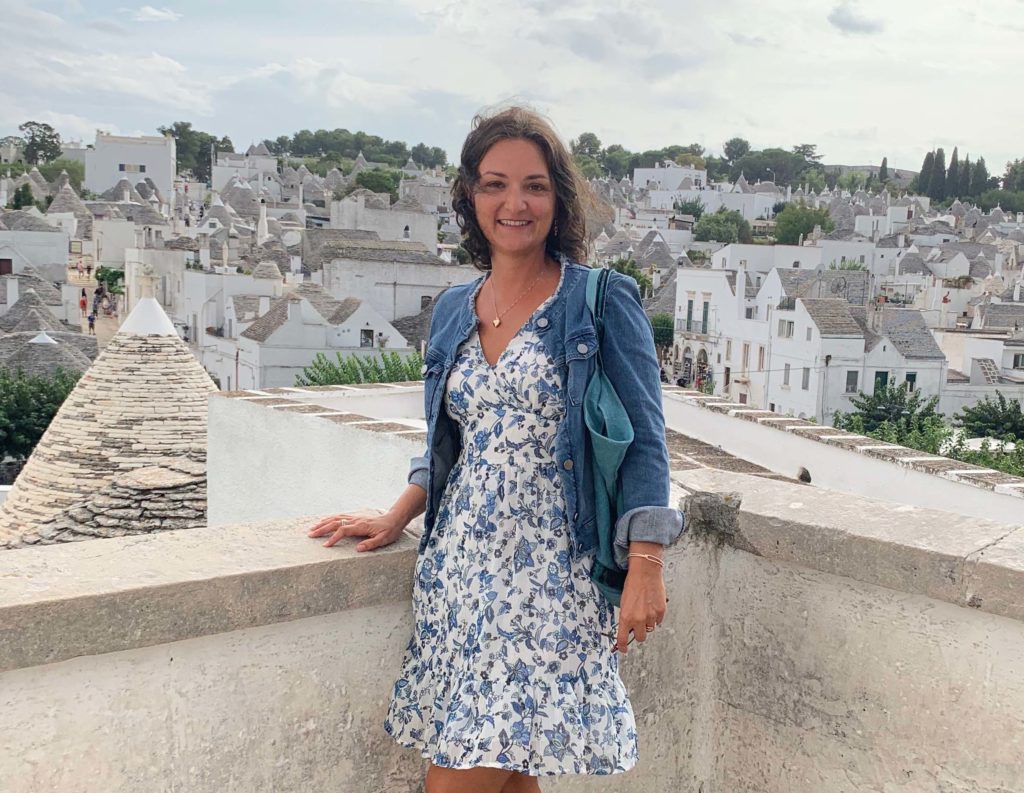 Hi, my name is Cristina and I am a spiritually-inspired artist.
I have been on a spiritual path for over 25 years. Professionally, I had a long career in the field of human rights, following a strong call to alleviate human suffering. What I witnessed in so many countries touched me deeply and contributed to develop my strong sense of love, compassion and empathy for my fellow human beings. At the same time, the environment around me started to increasingly impact on my health and well-being. Until I finally took charge of my life and I only listened to my body, heart and soul. 
That's when magic happened…
One day, I came across a box of coloured pencils I had bought years before and barely touched. Instinctively, I took a piece of paper and started drawing without thinking. Immediately, an idea came to draw a waterfall, symbolising everything I had just let go of and the immense potential opening up for me in the now. I felt so peaceful in putting this vision on paper that the following day I repeated the process.
After a few more drawings, I noticed how quickly my style and technique had improved, including the art of merging colours. I was speechless at my rapid progress. I wondered how I did it, since I had never learnt to draw. Of course, spirit was guiding me, but I had not fully realized it yet.
When showing my drawings to my loved ones, everyone was impressed and surprised by my artwork. They immediately noticed the beauty of the colours and the effect of the drawings: transmitting good vibes and making them feel instantly happier and at peace. This encouraged me to continue.
After some time and an extra push from spirit, I decided to create this website. By sharing my Healing Art from the Heart more widely, it is my intention to colour-touch more people in their heart and soul.
This is now my full-time passion and I enjoy it immensely!
Much love,
Cristina